تين هاج: مغادرة رونالدو والبقية لأي مباراة مبكرا أمر غير مقبول
تاريخ النشر : Wednesday, 3 August 2022 - 12:21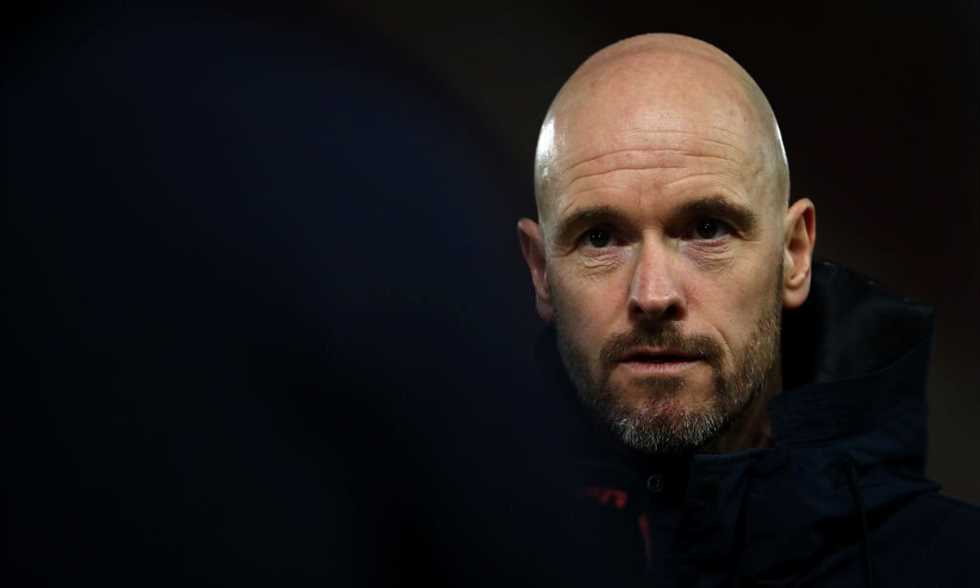 كتب
FilGoal
علق الهولندي إريك تين هاج المدير الفني لمانشستر يونايتد على واقعة خروج بعض اللاعبين مبكرا من أولد ترافورد في مباراة رايو فاليكانو قبل نهايتها.
وشوهد كريستيانو رونالدو يغادر ملعب أولد ترافورد قبل نهاية مباراة الفريق الودية الأخيرة أمام رايو فايكانو قبل أن يتم الكشف عن مغادرة لاعبين آخرين.
وقال تين هاج في تصريحات لقناة "Viaplay": "أنا لا أقبل هذا بالتأكيد، أعتقد أن هذا غير مقبول".
وأضاف "نحن فريق وكان يجب على الجميع البقاء حتى نهاية المباراة".
قناة "ذا يونايتد ستاند" أفادت أن كريستيانو غادر مبكرا لتفادي الزحام المروري والجماهيري، ولم يكن الوحيد الذي رحل عن الملعب، حيث كان معه برونو فيرنانديز وديوجو دالوت ودافيد دي خيا وأنتوني مارسيال.
Players in the director's box (Bruno, De Gea, Dalot, Martial and more) all left on the 75th minute.

— The United Stand (@UnitedStandMUFC) July 31, 2022
وشهدت المباراة الظهور الأول كريستيان إريكسن وليساندرو مارتينيز في التشكيل الأساسي للشياطين الحمر بجانب كريستيانو رونالدو الذي عاد لتدريبات مانشستر يونايتد بعد غياب بسبب "أسباب عائلية" حسب إعلان النادي.
وانضم إريكسن من برينتفورد في الصيف، كذلك انضم مارتينيز من أياكس.
وخسر مانشستر يونايتد وديته الأخيرة أمس -السبت- أمام أتلتيكو مدريد بهدف دون رد.
ويستعد مانشستر يونايتد لافتتاح موسمه في البريميرليج بملاقاة برايتون في السابع من أغسطس الجاري.
اقرأ أيضا
مدرب منتخب مصر الأولمبي - روجيرو ميكالي.. حينما يقودك القدر لكتابة التاريخ
تشيلسي يقترب من صفقتين مدويتين
أحدث الانتقالات
{ "id": 115894, "age": 28, "career": [ { "dateFrom": "2022-09-29T00:00:00", "dateTo": null, "duration": 3, "id": 422951, "transferType": "انتقال", "renew": false, "position": "وسط", "price": 0, "shirt": null, "teamFrom": { "id": 13013, "name": "لاعب حر", "image": "https://semedia.filgoal.com/Photos/Team/Medium/13013.png" }, "teamTo": { "id": 860, "name": "سموحة", "image": "https://semedia.filgoal.com/Photos/Team/Medium/860.png" }, "wage": null }, { "dateFrom": "2022-09-15T00:00:00", "dateTo": "2022-09-28T00:00:00", "duration": null, "id": 422950, "transferType": "انتقال", "renew": false, "position": "وسط", "price": null, "shirt": null, "teamFrom": { "id": 304, "name": "طلائع الجيش", "image": "https://semedia.filgoal.com/Photos/Team/Medium/304.png" }, "teamTo": { "id": 13013, "name": "لاعب حر", "image": "https://semedia.filgoal.com/Photos/Team/Medium/13013.png" }, "wage": null }, { "dateFrom": "2022-08-31T00:00:00", "dateTo": "2022-09-14T00:00:00", "duration": null, "id": 422949, "transferType": "انتقال", "renew": false, "position": "وسط", "price": null, "shirt": null, "teamFrom": { "id": 653, "name": "بتروجت", "image": "https://semedia.filgoal.com/Photos/Team/Medium/653.png" }, "teamTo": { "id": 304, "name": "طلائع الجيش", "image": "https://semedia.filgoal.com/Photos/Team/Medium/304.png" }, "wage": null }, { "dateFrom": "2019-06-30T00:00:00", "dateTo": "2022-08-30T00:00:00", "duration": null, "id": 422948, "transferType": "انتقال", "renew": false, "position": "وسط", "price": null, "shirt": null, "teamFrom": { "id": 13, "name": "الاتحاد السكندري", "image": "https://semedia.filgoal.com/Photos/Team/Medium/13.png" }, "teamTo": { "id": 653, "name": "بتروجت", "image": "https://semedia.filgoal.com/Photos/Team/Medium/653.png" }, "wage": null }, { "dateFrom": "2017-07-30T00:00:00", "dateTo": "2019-06-28T00:00:00", "duration": null, "id": 422947, "transferType": "انتقال حر", "renew": false, "position": "وسط", "price": null, "shirt": 18, "teamFrom": null, "teamTo": { "id": 13, "name": "الاتحاد السكندري", "image": "https://semedia.filgoal.com/Photos/Team/Medium/13.png" }, "wage": null } ], "dateOfBirth": "1994-08-12T00:00:00", "image": "https://semedia.filgoal.com/Photos/Person/medium/115894.png", "name": "إسلام كانو", "nationality": "مصر", "position": "وسط", "shirt": null, "statistics": { "goals": 0, "yellowCards": 0, "redCards": 0, "played": 0, "minutesPlayed": 0, "playerChampionshipStatistics": [] }, "type": "لاعب", "team": { "id": 860, "name": "سموحة", "image": "https://semedia.filgoal.com/Photos/Team/Medium/860.png" } }

إسلام كانو

28 عاما

انتقال

لاعب حرسموحة

2025

تعليقات

{ "id": 27527, "age": 27, "career": [ { "dateFrom": "2022-09-30T00:00:00", "dateTo": null, "duration": 2, "id": 422855, "transferType": "انتقال", "renew": false, "position": "حارس مرمى", "price": null, "shirt": null, "teamFrom": { "id": 1075, "name": "إيسترن كومباني", "image": "https://semedia.filgoal.com/Photos/Team/Medium/1075.png" }, "teamTo": { "id": 151, "name": "أسـوان", "image": "https://semedia.filgoal.com/Photos/Team/Medium/151.png" }, "wage": null }, { "dateFrom": "2021-09-01T00:00:00", "dateTo": "2022-09-29T00:00:00", "duration": null, "id": 422854, "transferType": "انتقال", "renew": false, "position": "حارس مرمى", "price": null, "shirt": null, "teamFrom": { "id": 150, "name": "إنبـي", "image": "https://semedia.filgoal.com/Photos/Team/Medium/150.png" }, "teamTo": { "id": 1075, "name": "إيسترن كومباني", "image": "https://semedia.filgoal.com/Photos/Team/Medium/1075.png" }, "wage": null }, { "dateFrom": "2018-06-30T00:00:00", "dateTo": "2021-08-30T00:00:00", "duration": null, "id": 422853, "transferType": "انتقال", "renew": false, "position": "حارس مرمى", "price": null, "shirt": 16, "teamFrom": { "id": 653, "name": "بتروجت", "image": "https://semedia.filgoal.com/Photos/Team/Medium/653.png" }, "teamTo": { "id": 150, "name": "إنبـي", "image": "https://semedia.filgoal.com/Photos/Team/Medium/150.png" }, "wage": null }, { "dateFrom": "2016-07-22T00:00:00", "dateTo": "2018-06-28T00:00:00", "duration": null, "id": 422852, "transferType": "انتقال", "renew": false, "position": "حارس مرمى", "price": null, "shirt": 99, "teamFrom": { "id": 699, "name": "اتحاد الشرطة", "image": "https://semedia.filgoal.com/Photos/Team/Medium/699.png" }, "teamTo": { "id": 653, "name": "بتروجت", "image": "https://semedia.filgoal.com/Photos/Team/Medium/653.png" }, "wage": null }, { "dateFrom": "2015-07-23T00:00:00", "dateTo": "2016-07-23T00:00:00", "duration": null, "id": 422851, "transferType": "انتقال حر", "renew": false, "position": "حارس مرمى", "price": null, "shirt": null, "teamFrom": null, "teamTo": { "id": 699, "name": "اتحاد الشرطة", "image": "https://semedia.filgoal.com/Photos/Team/Medium/699.png" }, "wage": null } ], "dateOfBirth": "1995-01-01T00:00:00", "image": "https://semedia.filgoal.com/Photos/Person/medium/27527.png", "name": "عمرو حسام", "nationality": "مصر", "position": "حارس مرمى", "shirt": null, "statistics": { "goals": 0, "yellowCards": 0, "redCards": 0, "played": 0, "minutesPlayed": 0, "playerChampionshipStatistics": [] }, "type": "لاعب", "team": { "id": 151, "name": "أسـوان", "image": "https://semedia.filgoal.com/Photos/Team/Medium/151.png" } }

عمرو حسام

27 عاما

انتقال

إيسترن كومبانيأسـوان

2024

تعليقات

{ "id": 6858, "age": 39, "career": [ { "dateFrom": "2022-09-30T00:00:00", "dateTo": null, "duration": 1, "id": 422876, "transferType": "انتقال", "renew": false, "position": "مدافع", "price": null, "shirt": null, "teamFrom": { "id": 13013, "name": "لاعب حر", "image": "https://semedia.filgoal.com/Photos/Team/Medium/13013.png" }, "teamTo": { "id": 904, "name": "الداخلية", "image": "https://semedia.filgoal.com/Photos/Team/Medium/904.png" }, "wage": null }, { "dateFrom": "2022-08-31T00:00:00", "dateTo": "2022-09-29T00:00:00", "duration": null, "id": 422875, "transferType": "انتقال", "renew": false, "position": "مدافع", "price": null, "shirt": null, "teamFrom": { "id": 617, "name": "الجونة", "image": "https://semedia.filgoal.com/Photos/Team/Medium/617.png" }, "teamTo": { "id": 13013, "name": "لاعب حر", "image": "https://semedia.filgoal.com/Photos/Team/Medium/13013.png" }, "wage": null }, { "dateFrom": "2019-07-28T00:00:00", "dateTo": "2022-08-31T00:00:00", "duration": null, "id": 422874, "transferType": "انتقال", "renew": false, "position": "مدافع", "price": null, "shirt": 24, "teamFrom": { "id": 1, "name": "الأهلي", "image": "https://semedia.filgoal.com/Photos/Team/Medium/1.png" }, "teamTo": { "id": 617, "name": "الجونة", "image": "https://semedia.filgoal.com/Photos/Team/Medium/617.png" }, "wage": null }, { "dateFrom": "2011-06-18T00:00:00", "dateTo": "2019-07-23T00:00:00", "duration": null, "id": 422873, "transferType": "انتقال", "renew": false, "position": "مدافع", "price": 0.6, "shirt": 23, "teamFrom": { "id": 699, "name": "اتحاد الشرطة", "image": "https://semedia.filgoal.com/Photos/Team/Medium/699.png" }, "teamTo": { "id": 1, "name": "الأهلي", "image": "https://semedia.filgoal.com/Photos/Team/Medium/1.png" }, "wage": null }, { "dateFrom": "2008-12-17T00:00:00", "dateTo": "2011-06-16T00:00:00", "duration": null, "id": 422872, "transferType": "انتقال", "renew": false, "position": "مدافع", "price": null, "shirt": null, "teamFrom": { "id": 10, "name": "بلدية المحلة", "image": "https://semedia.filgoal.com/Photos/Team/Medium/10.png" }, "teamTo": { "id": 699, "name": "اتحاد الشرطة", "image": "https://semedia.filgoal.com/Photos/Team/Medium/699.png" }, "wage": null }, { "dateFrom": "2008-01-17T00:00:00", "dateTo": "2008-12-17T00:00:00", "duration": null, "id": 422871, "transferType": "انتقال", "renew": false, "position": "مدافع", "price": null, "shirt": null, "teamFrom": { "id": 13, "name": "الاتحاد السكندري", "image": "https://semedia.filgoal.com/Photos/Team/Medium/13.png" }, "teamTo": { "id": 10, "name": "بلدية المحلة", "image": "https://semedia.filgoal.com/Photos/Team/Medium/10.png" }, "wage": null }, { "dateFrom": "2007-01-18T00:00:00", "dateTo": "2008-01-18T00:00:00", "duration": null, "id": 422870, "transferType": "انتقال حر", "renew": false, "position": "مدافع", "price": null, "shirt": null, "teamFrom": null, "teamTo": { "id": 13, "name": "الاتحاد السكندري", "image": "https://semedia.filgoal.com/Photos/Team/Medium/13.png" }, "wage": null } ], "dateOfBirth": "1983-01-31T00:00:00", "image": "https://semedia.filgoal.com/Photos/Person/medium/6858.png", "name": "محمد نجيب", "nationality": "مصر", "position": "مدافع", "shirt": null, "statistics": { "goals": 0, "yellowCards": 0, "redCards": 0, "played": 0, "minutesPlayed": 0, "playerChampionshipStatistics": [] }, "type": "لاعب", "team": { "id": 904, "name": "الداخلية", "image": "https://semedia.filgoal.com/Photos/Team/Medium/904.png" } }

محمد نجيب

39 عاما

انتقال

لاعب حرالداخلية

2023

تعليقات

{ "id": 21444, "age": 34, "career": [ { "dateFrom": "2022-09-30T00:00:00", "dateTo": null, "duration": 2, "id": 422850, "transferType": "انتقال", "renew": false, "position": "مهاجم", "price": null, "shirt": null, "teamFrom": { "id": 13, "name": "الاتحاد السكندري", "image": "https://semedia.filgoal.com/Photos/Team/Medium/13.png" }, "teamTo": { "id": 290, "name": "الزوراء", "image": "https://semedia.filgoal.com/Photos/Team/Medium/290.png" }, "wage": null }, { "dateFrom": "2019-07-31T00:00:00", "dateTo": "2022-01-01T00:00:00", "duration": null, "id": 422849, "transferType": "انتقال", "renew": false, "position": "مهاجم", "price": null, "shirt": 27, "teamFrom": { "id": 461, "name": "سيمبا", "image": "https://semedia.filgoal.com/Photos/Team/Medium/461.png" }, "teamTo": { "id": 13, "name": "الاتحاد السكندري", "image": "https://semedia.filgoal.com/Photos/Team/Medium/13.png" }, "wage": null }, { "dateFrom": "2018-02-19T00:00:00", "dateTo": "2019-07-28T00:00:00", "duration": null, "id": 422848, "transferType": "انتقال حر", "renew": false, "position": "مهاجم", "price": null, "shirt": 7, "teamFrom": null, "teamTo": { "id": 461, "name": "سيمبا", "image": "https://semedia.filgoal.com/Photos/Team/Medium/461.png" }, "wage": null } ], "dateOfBirth": "1988-05-13T00:00:00", "image": "https://semedia.filgoal.com/Photos/Person/medium/21444.png", "name": "إيمانويل أوكوي", "nationality": "اوغندا", "position": "مهاجم", "shirt": null, "statistics": { "goals": 0, "yellowCards": 0, "redCards": 0, "played": 0, "minutesPlayed": 0, "playerChampionshipStatistics": [] }, "type": "لاعب", "team": { "id": 290, "name": "الزوراء", "image": "https://semedia.filgoal.com/Photos/Team/Medium/290.png" } }

إيمانويل أوكوي

34 عاما

انتقال

الاتحاد السكندريالزوراء

2024

تعليقات

{ "id": 27498, "age": 32, "career": [ { "dateFrom": "2022-09-29T00:00:00", "dateTo": null, "duration": 1, "id": 422794, "transferType": "إعارة", "renew": false, "position": "مدافع", "price": null, "shirt": null, "teamFrom": { "id": 617, "name": "الجونة", "image": "https://semedia.filgoal.com/Photos/Team/Medium/617.png" }, "teamTo": { "id": 151, "name": "أسـوان", "image": "https://semedia.filgoal.com/Photos/Team/Medium/151.png" }, "wage": null }, { "dateFrom": "2020-12-31T00:00:00", "dateTo": "2022-09-28T00:00:00", "duration": null, "id": 422793, "transferType": "انتقال", "renew": false, "position": "مدافع", "price": null, "shirt": null, "teamFrom": { "id": 13, "name": "الاتحاد السكندري", "image": "https://semedia.filgoal.com/Photos/Team/Medium/13.png" }, "teamTo": { "id": 617, "name": "الجونة", "image": "https://semedia.filgoal.com/Photos/Team/Medium/617.png" }, "wage": null }, { "dateFrom": "2020-11-28T00:00:00", "dateTo": "2020-12-31T00:00:00", "duration": null, "id": 422792, "transferType": "انتقال", "renew": false, "position": "مدافع", "price": null, "shirt": null, "teamFrom": { "id": 1451, "name": "بيراميدز", "image": "https://semedia.filgoal.com/Photos/Team/Medium/1451.png" }, "teamTo": { "id": 13, "name": "الاتحاد السكندري", "image": "https://semedia.filgoal.com/Photos/Team/Medium/13.png" }, "wage": null }, { "dateFrom": "2019-07-27T00:00:00", "dateTo": "2020-11-27T00:00:00", "duration": null, "id": 422791, "transferType": "انتقال", "renew": false, "position": "مدافع", "price": null, "shirt": 20, "teamFrom": { "id": 184, "name": "الرائد", "image": "https://semedia.filgoal.com/Photos/Team/Medium/184.png" }, "teamTo": { "id": 1451, "name": "بيراميدز", "image": "https://semedia.filgoal.com/Photos/Team/Medium/1451.png" }, "wage": null }, { "dateFrom": "2018-01-24T00:00:00", "dateTo": "2019-07-25T00:00:00", "duration": null, "id": 422790, "transferType": "انتقال", "renew": false, "position": "مدافع", "price": null, "shirt": null, "teamFrom": { "id": 13, "name": "الاتحاد السكندري", "image": "https://semedia.filgoal.com/Photos/Team/Medium/13.png" }, "teamTo": { "id": 184, "name": "الرائد", "image": "https://semedia.filgoal.com/Photos/Team/Medium/184.png" }, "wage": null }, { "dateFrom": "2016-07-25T00:00:00", "dateTo": "2018-01-22T00:00:00", "duration": null, "id": 422789, "transferType": "انتقال", "renew": false, "position": "مدافع", "price": null, "shirt": 6, "teamFrom": { "id": 923, "name": "مصر للمقاصة", "image": "https://semedia.filgoal.com/Photos/Team/Medium/923.png" }, "teamTo": { "id": 13, "name": "الاتحاد السكندري", "image": "https://semedia.filgoal.com/Photos/Team/Medium/13.png" }, "wage": null }, { "dateFrom": "2015-07-28T00:00:00", "dateTo": "2016-07-24T00:00:00", "duration": null, "id": 422788, "transferType": "انتقال حر", "renew": false, "position": "مدافع", "price": null, "shirt": null, "teamFrom": null, "teamTo": { "id": 923, "name": "مصر للمقاصة", "image": "https://semedia.filgoal.com/Photos/Team/Medium/923.png" }, "wage": null } ], "dateOfBirth": "1990-07-15T00:00:00", "image": "https://semedia.filgoal.com/Photos/Person/medium/27498.png", "name": "محمد عطوة", "nationality": "مصر", "position": "مدافع", "shirt": null, "statistics": { "goals": 0, "yellowCards": 0, "redCards": 0, "played": 0, "minutesPlayed": 0, "playerChampionshipStatistics": [] }, "type": "لاعب", "team": { "id": 151, "name": "أسـوان", "image": "https://semedia.filgoal.com/Photos/Team/Medium/151.png" } }

محمد عطوة

32 عاما

إعارة

الجونةأسـوان

2023

تعليقات

{ "id": 220515, "age": 23, "career": [ { "dateFrom": "2022-09-27T00:00:00", "dateTo": null, "duration": 2, "id": 422869, "transferType": "انتقال", "renew": false, "position": "مهاجم", "price": null, "shirt": null, "teamFrom": { "id": 1451, "name": "بيراميدز", "image": "https://semedia.filgoal.com/Photos/Team/Medium/1451.png" }, "teamTo": { "id": 904, "name": "الداخلية", "image": "https://semedia.filgoal.com/Photos/Team/Medium/904.png" }, "wage": null }, { "dateFrom": "2022-08-28T00:00:00", "dateTo": "2022-09-25T00:00:00", "duration": null, "id": 422868, "transferType": "انتهاء إعارة", "renew": false, "position": "مهاجم", "price": null, "shirt": null, "teamFrom": { "id": 151, "name": "أسـوان", "image": "https://semedia.filgoal.com/Photos/Team/Medium/151.png" }, "teamTo": { "id": 1451, "name": "بيراميدز", "image": "https://semedia.filgoal.com/Photos/Team/Medium/1451.png" }, "wage": null }, { "dateFrom": "2020-12-29T00:00:00", "dateTo": "2022-08-28T00:00:00", "duration": null, "id": 422867, "transferType": "إعارة", "renew": false, "position": "مهاجم", "price": null, "shirt": 37, "teamFrom": { "id": 1451, "name": "بيراميدز", "image": "https://semedia.filgoal.com/Photos/Team/Medium/1451.png" }, "teamTo": { "id": 151, "name": "أسـوان", "image": "https://semedia.filgoal.com/Photos/Team/Medium/151.png" }, "wage": null }, { "dateFrom": "2019-12-29T00:00:00", "dateTo": "2020-12-29T00:00:00", "duration": null, "id": 422866, "transferType": "انتقال حر", "renew": false, "position": "مهاجم", "price": null, "shirt": null, "teamFrom": null, "teamTo": { "id": 1451, "name": "بيراميدز", "image": "https://semedia.filgoal.com/Photos/Team/Medium/1451.png" }, "wage": null } ], "dateOfBirth": "1999-01-01T00:00:00", "image": "https://semedia.filgoal.com/Photos/Person/medium/220515.png", "name": "صلاح يحيى", "nationality": "مصر", "position": "مهاجم", "shirt": null, "statistics": { "goals": 0, "yellowCards": 0, "redCards": 0, "played": 0, "minutesPlayed": 0, "playerChampionshipStatistics": [] }, "type": "لاعب", "team": { "id": 904, "name": "الداخلية", "image": "https://semedia.filgoal.com/Photos/Team/Medium/904.png" } }

صلاح يحيى

23 عاما

انتقال

بيراميدزالداخلية

2024

تعليقات

{ "id": 18103, "age": 29, "career": [ { "dateFrom": "2022-09-28T00:00:00", "dateTo": null, "duration": 2, "id": 422745, "transferType": "انتقال", "renew": false, "position": "حارس مرمى", "price": null, "shirt": null, "teamFrom": { "id": 13013, "name": "لاعب حر", "image": "https://semedia.filgoal.com/Photos/Team/Medium/13013.png" }, "teamTo": { "id": 1075, "name": "إيسترن كومباني", "image": "https://semedia.filgoal.com/Photos/Team/Medium/1075.png" }, "wage": null }, { "dateFrom": "2022-09-01T00:00:00", "dateTo": "2022-09-27T00:00:00", "duration": null, "id": 422744, "transferType": "انتقال", "renew": false, "position": "حارس مرمى", "price": null, "shirt": null, "teamFrom": { "id": 1016, "name": "وادي دجلة", "image": "https://semedia.filgoal.com/Photos/Team/Medium/1016.png" }, "teamTo": { "id": 13013, "name": "لاعب حر", "image": "https://semedia.filgoal.com/Photos/Team/Medium/13013.png" }, "wage": null }, { "dateFrom": "2020-10-27T00:00:00", "dateTo": "2022-08-30T00:00:00", "duration": null, "id": 422743, "transferType": "انتقال", "renew": false, "position": "حارس مرمى", "price": null, "shirt": null, "teamFrom": { "id": 151, "name": "أسـوان", "image": "https://semedia.filgoal.com/Photos/Team/Medium/151.png" }, "teamTo": { "id": 1016, "name": "وادي دجلة", "image": "https://semedia.filgoal.com/Photos/Team/Medium/1016.png" }, "wage": null }, { "dateFrom": "2019-07-26T00:00:00", "dateTo": "2020-10-26T00:00:00", "duration": null, "id": 422742, "transferType": "انتقال", "renew": false, "position": "حارس مرمى", "price": null, "shirt": 29, "teamFrom": { "id": 149, "name": "حرس الحدود", "image": "https://semedia.filgoal.com/Photos/Team/Medium/149.png" }, "teamTo": { "id": 151, "name": "أسـوان", "image": "https://semedia.filgoal.com/Photos/Team/Medium/151.png" }, "wage": null }, { "dateFrom": "2018-07-16T00:00:00", "dateTo": "2019-07-24T00:00:00", "duration": null, "id": 422741, "transferType": "انتقال", "renew": false, "position": "حارس مرمى", "price": null, "shirt": null, "teamFrom": { "id": 860, "name": "سموحة", "image": "https://semedia.filgoal.com/Photos/Team/Medium/860.png" }, "teamTo": { "id": 149, "name": "حرس الحدود", "image": "https://semedia.filgoal.com/Photos/Team/Medium/149.png" }, "wage": null }, { "dateFrom": "2018-06-21T00:00:00", "dateTo": "2018-07-15T00:00:00", "duration": null, "id": 422740, "transferType": "انتهاء إعارة", "renew": false, "position": "حارس مرمى", "price": null, "shirt": null, "teamFrom": { "id": 304, "name": "طلائع الجيش", "image": "https://semedia.filgoal.com/Photos/Team/Medium/304.png" }, "teamTo": { "id": 860, "name": "سموحة", "image": "https://semedia.filgoal.com/Photos/Team/Medium/860.png" }, "wage": null }, { "dateFrom": "2018-01-03T00:00:00", "dateTo": "2018-06-21T00:00:00", "duration": null, "id": 422739, "transferType": "إعارة", "renew": false, "position": "حارس مرمى", "price": null, "shirt": 1, "teamFrom": { "id": 860, "name": "سموحة", "image": "https://semedia.filgoal.com/Photos/Team/Medium/860.png" }, "teamTo": { "id": 304, "name": "طلائع الجيش", "image": "https://semedia.filgoal.com/Photos/Team/Medium/304.png" }, "wage": null }, { "dateFrom": "2017-07-08T00:00:00", "dateTo": "2018-01-03T00:00:00", "duration": null, "id": 422738, "transferType": "انتقال", "renew": false, "position": "حارس مرمى", "price": null, "shirt": 16, "teamFrom": { "id": 1, "name": "الأهلي", "image": "https://semedia.filgoal.com/Photos/Team/Medium/1.png" }, "teamTo": { "id": 860, "name": "سموحة", "image": "https://semedia.filgoal.com/Photos/Team/Medium/860.png" }, "wage": null }, { "dateFrom": "2013-06-22T00:00:00", "dateTo": "2017-07-08T00:00:00", "duration": null, "id": 422737, "transferType": "انتقال", "renew": false, "position": "حارس مرمى", "price": null, "shirt": null, "teamFrom": { "id": 5, "name": "الإسماعيلي", "image": "https://semedia.filgoal.com/Photos/Team/Medium/5.png" }, "teamTo": { "id": 1, "name": "الأهلي", "image": "https://semedia.filgoal.com/Photos/Team/Medium/1.png" }, "wage": null }, { "dateFrom": "2012-06-23T00:00:00", "dateTo": "2013-06-23T00:00:00", "duration": null, "id": 422736, "transferType": "انتقال حر", "renew": false, "position": "حارس مرمى", "price": null, "shirt": null, "teamFrom": null, "teamTo": { "id": 5, "name": "الإسماعيلي", "image": "https://semedia.filgoal.com/Photos/Team/Medium/5.png" }, "wage": null } ], "dateOfBirth": "1993-01-15T00:00:00", "image": "https://semedia.filgoal.com/Photos/Person/medium/18103.png", "name": "مسعد عوض", "nationality": "مصر", "position": "حارس مرمى", "shirt": null, "statistics": { "goals": 0, "yellowCards": 0, "redCards": 0, "played": 0, "minutesPlayed": 0, "playerChampionshipStatistics": [] }, "type": "لاعب", "team": { "id": 1075, "name": "إيسترن كومباني", "image": "https://semedia.filgoal.com/Photos/Team/Medium/1075.png" } }

مسعد عوض

29 عاما

انتقال

لاعب حرإيسترن كومباني

2024

تعليقات

{ "id": 26904, "age": 27, "career": [ { "dateFrom": "2022-09-28T00:00:00", "dateTo": null, "duration": 2, "id": 422735, "transferType": "انتقال", "renew": false, "position": "مدافع", "price": null, "shirt": null, "teamFrom": { "id": 13013, "name": "لاعب حر", "image": "https://semedia.filgoal.com/Photos/Team/Medium/13013.png" }, "teamTo": { "id": 2025, "name": "شباب الأهلي دبي", "image": "https://semedia.filgoal.com/Photos/Team/Medium/2025.png" }, "wage": null }, { "dateFrom": "2022-06-28T00:00:00", "dateTo": "2022-09-27T00:00:00", "duration": null, "id": 422734, "transferType": "انتقال", "renew": false, "position": "مدافع", "price": null, "shirt": null, "teamFrom": { "id": 211, "name": "أولمبيك ليون", "image": "https://semedia.filgoal.com/Photos/Team/Medium/211.png" }, "teamTo": { "id": 13013, "name": "لاعب حر", "image": "https://semedia.filgoal.com/Photos/Team/Medium/13013.png" }, "wage": null }, { "dateFrom": "2018-06-25T00:00:00", "dateTo": "2022-06-27T00:00:00", "duration": null, "id": 422733, "transferType": "انتقال", "renew": false, "position": "مدافع", "price": 11, "shirt": 5, "teamFrom": { "id": 94, "name": "مانشستر سيتي", "image": "https://semedia.filgoal.com/Photos/Team/Medium/94.png" }, "teamTo": { "id": 211, "name": "أولمبيك ليون", "image": "https://semedia.filgoal.com/Photos/Team/Medium/211.png" }, "wage": null }, { "dateFrom": "2018-06-23T00:00:00", "dateTo": "2018-06-25T00:00:00", "duration": null, "id": 422732, "transferType": "انتقال", "renew": false, "position": "مدافع", "price": null, "shirt": 28, "teamFrom": { "id": 100, "name": "سندرلاند", "image": "https://semedia.filgoal.com/Photos/Team/Medium/100.png" }, "teamTo": { "id": 94, "name": "مانشستر سيتي", "image": "https://semedia.filgoal.com/Photos/Team/Medium/94.png" }, "wage": null }, { "dateFrom": "2016-07-19T00:00:00", "dateTo": "2018-06-19T00:00:00", "duration": null, "id": 422731, "transferType": "انتهاء إعارة", "renew": false, "position": "مدافع", "price": null, "shirt": 28, "teamFrom": { "id": 217, "name": "جالاتا سراي", "image": "https://semedia.filgoal.com/Photos/Team/Medium/217.png" }, "teamTo": { "id": 100, "name": "سندرلاند", "image": "https://semedia.filgoal.com/Photos/Team/Medium/100.png" }, "wage": null }, { "dateFrom": "2013-12-19T00:00:00", "dateTo": "2015-12-19T00:00:00", "duration": 2, "id": 422730, "transferType": "إعارة", "renew": false, "position": "مدافع", "price": 0.55, "shirt": 64, "teamFrom": { "id": 94, "name": "مانشستر سيتي", "image": "https://semedia.filgoal.com/Photos/Team/Medium/94.png" }, "teamTo": { "id": 217, "name": "جالاتا سراي", "image": "https://semedia.filgoal.com/Photos/Team/Medium/217.png" }, "wage": null }, { "dateFrom": "1999-12-18T00:00:00", "dateTo": "2011-08-17T00:00:00", "duration": null, "id": 422729, "transferType": "انتقال حر", "renew": false, "position": "مدافع", "price": null, "shirt": 28, "teamFrom": null, "teamTo": { "id": 94, "name": "مانشستر سيتي", "image": "https://semedia.filgoal.com/Photos/Team/Medium/94.png" }, "wage": null } ], "dateOfBirth": "1995-06-28T00:00:00", "image": "https://semedia.filgoal.com/Photos/Person/medium/26904.png", "name": "جايسون ديناير", "nationality": "بلجيكا", "position": "مدافع", "shirt": null, "statistics": { "goals": 0, "yellowCards": 0, "redCards": 0, "played": 0, "minutesPlayed": 0, "playerChampionshipStatistics": [] }, "type": "لاعب", "team": { "id": 2025, "name": "شباب الأهلي دبي", "image": "https://semedia.filgoal.com/Photos/Team/Medium/2025.png" } }

جايسون ديناير

27 عاما

انتقال

لاعب حرشباب الأهلي دبي

2024

تعليقات
استطلاع رأي
أفضل فريق أبرم صفقات للموسم المقبل هو؟